Build Your First GPT Powered App in 7 Days
Learn AI & GPT Development the Smart Way
Get instant access to a beginner friendly course in AI & GPT development with no coding experience required. Learn step by step, build projects along the way, and gain skills to accelerate your career.








GPT is fast changing the way we work, do business and create forever…
Are you prepared for the opportunities ahead, or will you be left behind?
The age of artificial intelligence is upon us, and it's no secret that GPT is leading the charge. With $10 billion in backing from Microsoft, and other tech giants like Google and Amazon working on their own versions, it's clear we're heading into the AI age.
Open AI's GPT is the fastest emerging technology being integrated into our daily life and routine – and with over 100 million users in just 2 months of launch, early-adapters are already leveraging GPT to get a leg up on their competition.
LinkedIn recently introduced a new GPT-4-powered writing suggestion tool for users to spruce up their profiles.
Duolingo introduced AI-based characters, powered by GPT to make online learning more interactive.
Morgan Stanley is leveraging their own GPT-4 chatbot to make better investment decisions. Jeff McMilian, head of the team leading the initiative says, "Think of it as having our Chief Investment Strategist, Chief Global Economist, Global Equities Strategist, and every other analyst around the globe on call for every advisor, every day."
Data analysts are leveraging GPT to identify patterns and trends that would be impossible to detect manually, journalists to generate high quality content at scale, marketers for writing more compelling copy with less effort, creators to streamline the content creating process…The list goes on…
Even researchers from OpenAI and the University of Pennsylvania estimate 80% of U.S. workers' jobs will be impacted by GPT. It won't be long before AI makes its way into the workplace as a daily-use tool.
And as companies scramble to integrate GPT into their products, services, and workflow, developers and professionals with these skills are more in demand than ever.
It's clear GPT is changing the way we do business forever. If you're currently a developer, marketer, creator, or entrepreneur and not aware of the rapid changes in the AI space, it's time to upskill your knowledge or risk getting left behind.
So what does it take to break into AI…
😕 It's NOT by endlessly listening to podcasts hoping to find the next big thing
😣 It's NOT by scrolling through twitter and following the so called experts
😓 It's NOT by attending hackathons that suck up your precious time and leave you with nothing but swag bags
😞 It's NOT by going through free tutorials that are outdated and incomplete with no certification
Your time is precious. You're a serious professional. There's got to be a better way.
Learning necessary skills for GPT development can be intimidating…
That doesn't mean it should.
I'll get to it "someday"

AI & GPT is too hard to learn

There's never enough time to get the skills I need

If I only knew how to do [X] I could get the job I want

I'm tired of being passed over, forgotten, and not considered for opportunities

I want to earn more and climb the ladder but don't know where to start
Sound Familiar? That all changes today…
Cadena's curriculum was designed by a self-taught developer with real-world experience in the AI space. You'll learn from an expert instructor who's done all the heavy lifting for you and curated the fastest path to mastery for GPT development.
Think about how much easier it would be to learn from someone who's already walked that path so that you don't have to – And give you their blueprint to help you advance your career with AI. With just 10-30 minutes a day of practice, you'll be able to deploy your first GPT powered app in no time.
In under a week you'll gain the fundamental skills you need kick start your path to becoming a GPT developer – even without any prior coding experience.
Picture yourself in a few months landing your dream role in a hot AI startup or advancing in your company as a GPT expert. Maybe you even launch your own project, become a sought after freelancer in the field, or launch your very own consulting service in this space.
This is what Cadena has done for countless course alumni. With the right instructor this is not a pipe dream…
Wanna level up your career with AI but didn't pay $245,000 for a fancy degree?
Then this course is for you.
We've built a world-class GPT development training program that can take you from understanding the fundamentals of prompting to shipping your first GPT app in less than 7 days. Learn, step-by-step while building real-world projects that you can showcase on Linkedin, show to potential employers, and add to your portfolio, resume or CV.
Take the shortcut path to get job-ready in the exciting AI space and earn a verifiable NFT certificate upon course completion to solidify your newly-gained expertise.
Advance your skills without sacrificing your precious time…
After completing this course you'll:
🤓 Understand GPT fundamentals and it's use-cases for business applications, and potential for change around the world.
😎 Gain knowledge on how to integrate GPT into your app or website – and build your first app by following a step-by-step video.
🙂 Gain a deep understanding of GPT models, prompting techniques, and best practices.
😁 Learn how to optimize GPT to improve its performance – and fine-tine models for outputs that meets your standards.
😀 Learn to create a front-end for your app that connects with Open AI's API.
🤗 Practice developing GPT-powered applications using real-world use cases.
😊 Apply with confidence to countless companies actively hiring developers with the same skill-set you'll gain.
This is the year to take your career to the next level. Take control of your future and start progressing towards the life you know you deserve.
Start now and join 10,000+ students inside taking part in the AI revolution!
Become an expert in 7

days flat

.
AI development is well known for having a steep learning curve. Learn faster by building real-world projects.
AI development is well known for having a steep learning curve. Learn faster by building real-world projects.
Get up to speed quickly without wasting time with outdated tutorials.

Future proof your career moves by leveraging your new skills.

Spend less time researching. More time shipping code and projects.

Becoming an insider by understanding the bluechip projects and players of AI.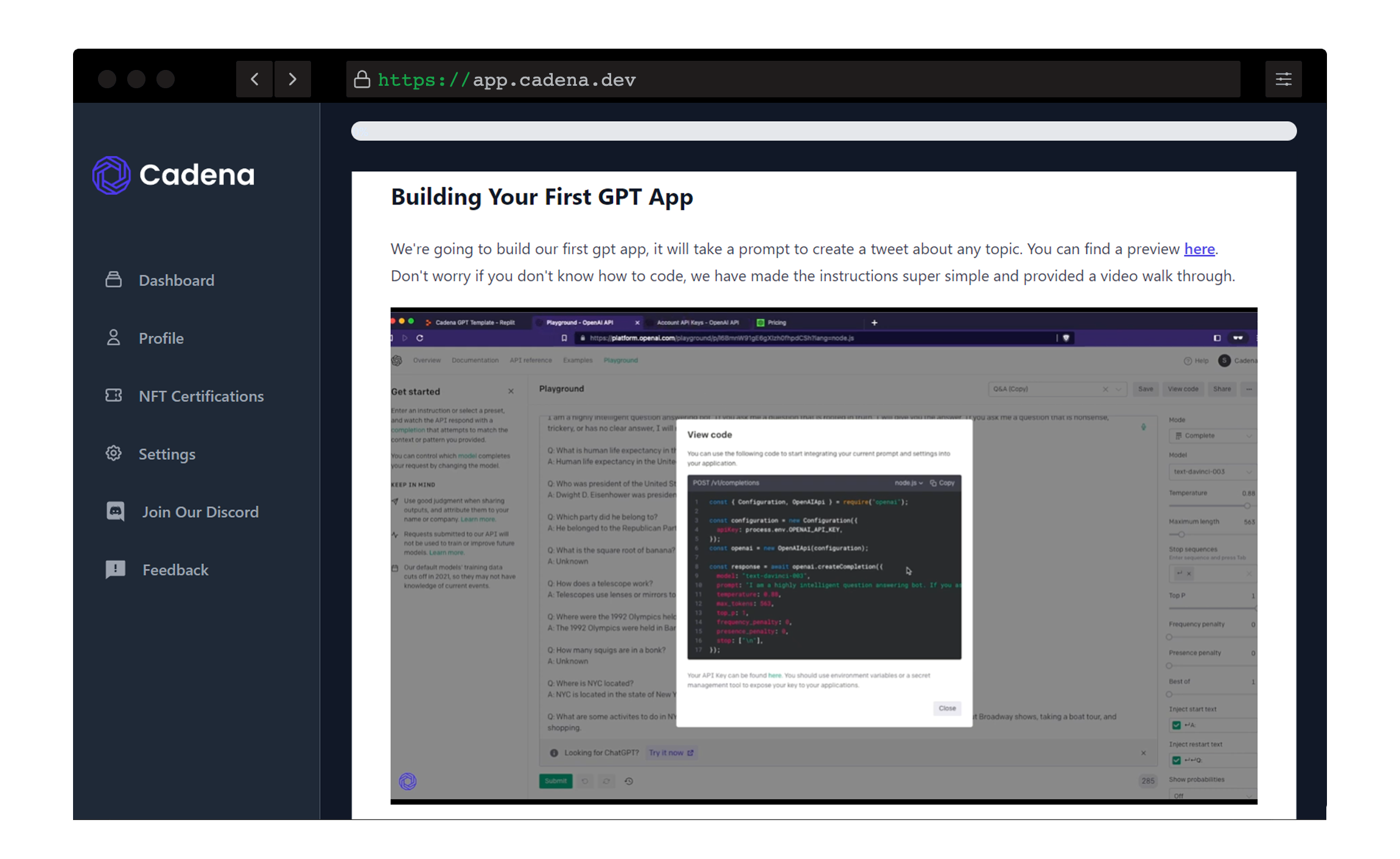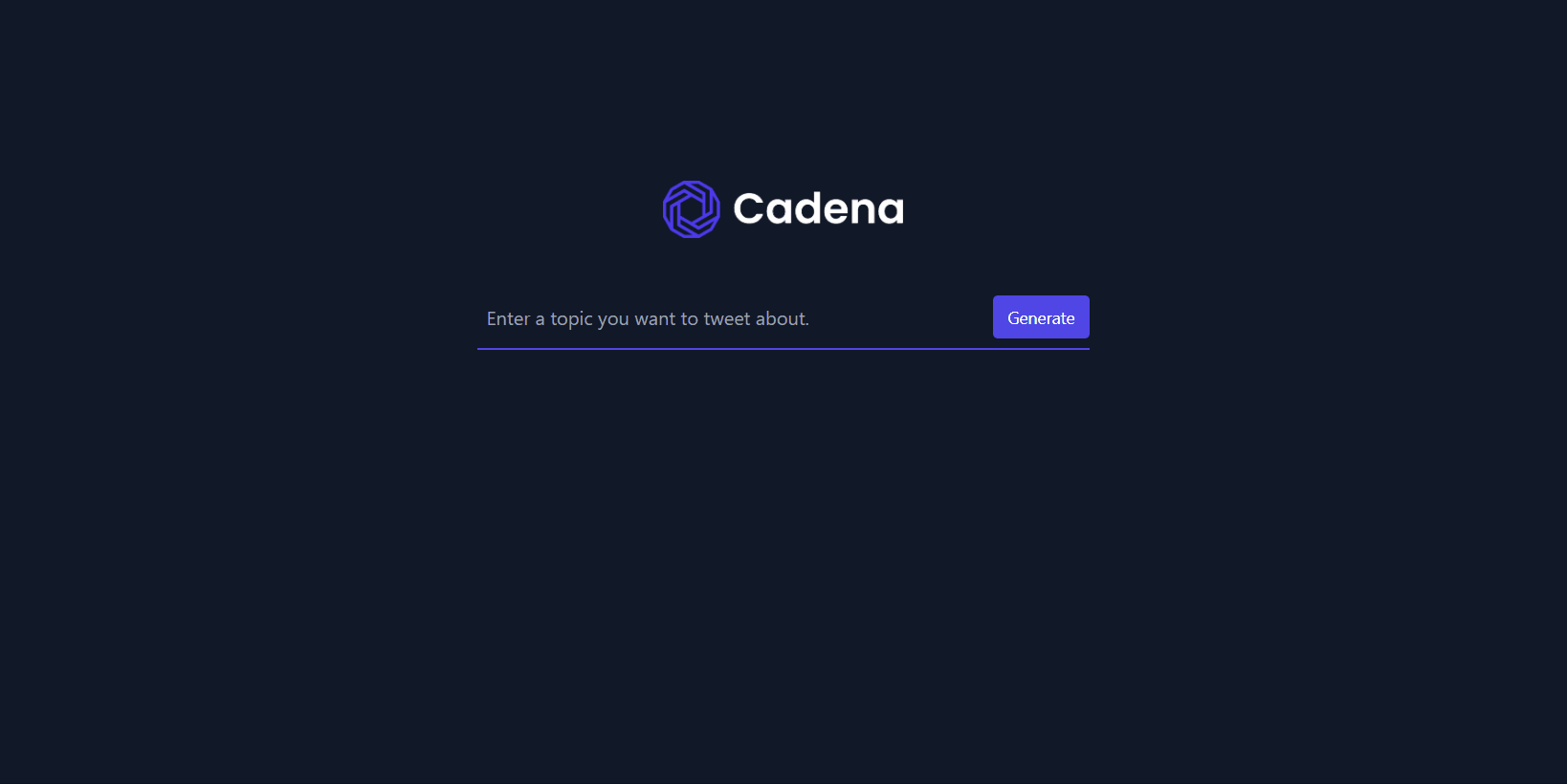 Successfully implementing Open AI's API

Developing and implementing GPT models tailored to your use case

Taking your app from prototype to real-life implementation

Build Real Portfolio Projects to Showcase on Your Linkedin, Resume, or CV
Access a community of 10,000+ developers
Connect with like-minded developers and expand your professional network.

Stay up-to-date with the latest industry trends and technologies

Collaborate and share knowledge with experts in the field.

Get feedback on your projects from experienced developers.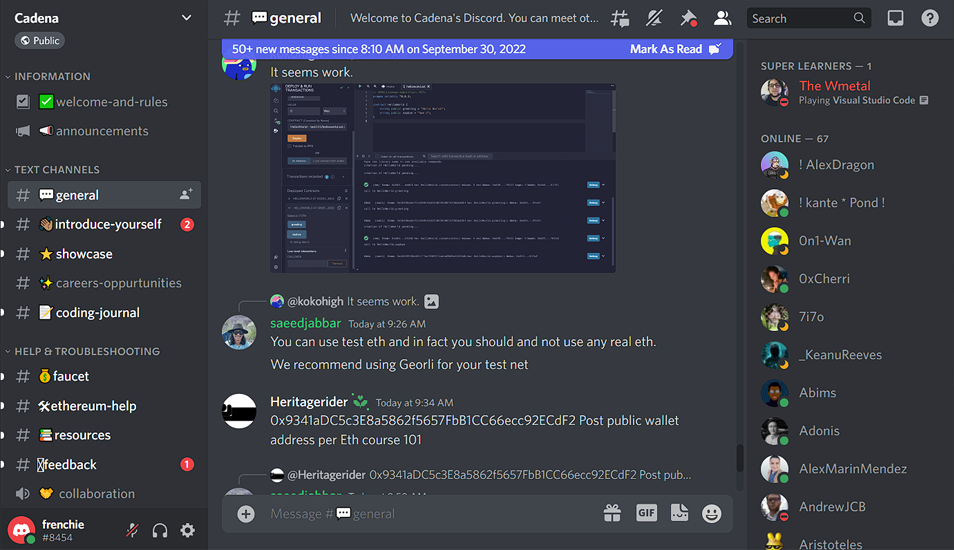 Future proof your career by becoming a GPT developer and join the growing AI Ecosystem. Sign up to enroll and get started today.
Future proof your career by becoming a GPT developer and join the growing AI Ecosystem. Sign up to enroll and get started today.